If you are trying to start your car, but it refuses to start, you should look for a faulty ECM in your car. ECM can need to be repaired when it gets faulty. And ECM repair is not an easy and quick job to do.
To repair ECM, you will need proper knowledge and experience around the engine control module. And after getting symptoms of bad ECM in your car, you should not be late to repair ECM.
Now we are going to know the process of ECM repair and everything you need to know to rebuild ECM properly.
What Is ECM Repair
A car computer controls the automobile, and that is Engine Control Module (ECM). An engine control module (ECM), also known as an engine control unit (ECU), is an electronic control unit that controls a car's internal combustion engine to get better engine performance.
A faulty ECM won't run your vehicle properly when an ECM needs to be repaired. ECM repair is known for ECM to rebuild. An ECM repair is fixing the fault code in order to let the ECM control the engine performance again. An ECM repair also fixes the external issues in the ECM circuit board.
The engine control unit job collects data from the car's various sensors, and using that data; the ECM controls the whole vehicle and engine performance. This also reminds us that if any sensor has any types of issues, ECU won't get the right data and eventually can't ensure engine performance.
Repairing VS Replacing of ECM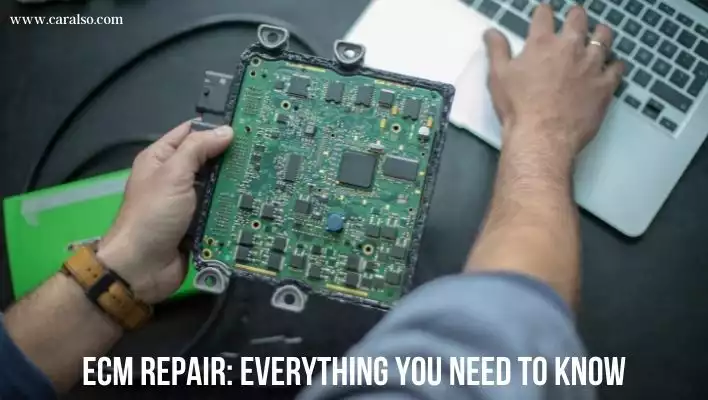 When the ECM goes bad, car owners plan to take steps to work the ECM properly again. But, the problem comes in when you need to determine what you should repair or replace the ECM.
Repairing an ECM is fixing issues that make your ECM less working. There can be corrosion, crack or broken ECM board which makes the engine control module computer defective, by a proper and correct repairing of ECM these problems can be fixed.
On the other hand, the ECM replacing means pulling out the old or faulty ECM and replacing it with a new ECM. Replacing an ECM can be less difficult rather than repairing. In most ECM replacement cases, it is determined that the new ECM will need to be inserted in the car, but when you try to repair the ECM, you need to find what to fix in the ECM to work it again.
Who Can Repair ECM
To repair an engine control module (ECM), you need a properly skilled mechanic or a professional electrician. A skilled mechanic has lots of experience in repairing and repairing the ECM. You should not try to repair the ECM by yourself if you don't have proper knowledge about the engine control unit and lots of experience.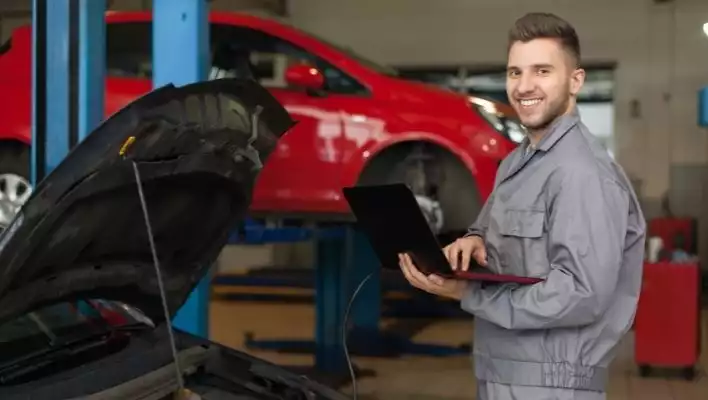 When you try to repair an ECM, there can be misleading things that will bring major issues to the vehicle. That's why if you don't have the right knowledge about the car computer and enough experience, then you should avoid repairing ECM and leave it to a skilled mechanic.
Now some automotive companies repair the ECM. In your area, you will find several auto shops or auto servicing centers; they also can rebuild ECM for you. So, you should repair the ECM with a professional to avoid further issues.
How to Repair ECM
Repairing ECM is not cheap, and frequently changing ECM brings more harm than good. That's why you need to be certain about the problem that is for you to repair ECM. To repair the engine control module, you should have proper knowledge about the ECM computer and enough experience.
Here is how you can repair the engine control module:
Get an auto mechanic
Repairing ECM is not easy because repairing the engine control unit is the electrical component in the vehicle. And this is also a fundamental component of your car. If you can't repair ECM in the right way, the situation can get rough. So, you should get an auto mechanic or a professional to repair the ECM in your car for you.
Tell your experience
Before the mechanic repairs the ECM, you should tell him what the issue you are facing is for the faulty ECM. If you show or tell mechanic what the issue is around the ECM, this will save time, and it also helps the mechanic to identify the issue quickly.
These are two steps you should do whenever you are going to repair the ECM for your vehicle. Try not to repair the ECU by yourself if you don't have enough experience.
Diagnostics for Faulty ECM
Before replacing or repairing the ECM, you have to determine if your car has a faulty engine control unit. Without determining your ECM computer, you should not repair it. There are lots of signs that indicate your car has a faulty or defective ECM.
Here is the list of faulty ECM diagnostics:
The engine suddenly shut off without reason
If you have a faulty ECM/PCM/ECU, your car's engine will be turned off without any reason. If this happens to your car, then try to check the engine control unit properly.
Fuel pump loss of power
The fuel pump has one of the major roles in your vehicle that is injected gasoline from the fuel tank into the engine. Fuel pump power will be decreased if your car ECM is defective.
Check Engine Light comes on
Check Engine Light will come on if there is something wrong with the ECM, and this can also happen after resetting.
Car starts intermittently
Cars can start intermittently if the ECM does not operate the engine correctly.
Engine Computer overheating issues
The engine computer can overheat for various reasons, and a faulty ECM can be one of them. So, you should not ignore the Engine computer heading sign.
Bad running condition
As you know, the ECM is operating the engine, and that is why it is so obvious that if the ECM is not working, the car can have a bad running condition.
Spark loss
Spark loss happens to prevent the coil voltage from the jumping electrode gap at the spark plug. ECM can cause spark loss. That's why you should check that before repairing the ECM.
Broken Pins on the Engine Computer
Anything broken around the ECM or ECM circuit board can make an issue in the ECM computer performance.
Bad fuel economy
Bad fuel economy is always bad for your vehicle, and a faulty ECM can cause this.
These are the symptoms that can be found if your ECM is faulty. Try to check the following issues in your vehicle and make sure to let the ECM repair technicians know.
Before Repair ECM What Need To Test And Replace
A proper test of your ECM is necessary before repairing the ECM. Your ECM can be fine if you replace something, and you won't need to repair the expensive ECM computer. That's why you should test and replace some of the components in your car to fix issues that are not really connected to the ECM.
Before repairing the car engine control module these components you should test:
Grounds
Check Engine Light DTC
Fuel Injectors
Spark Plugs
Ignition Control Module & Coils
Power Supply (Ford ECMs mostly)
Ignition Module & Coils
DME Relay or Main Relay
Air Flow or Mass Flow Meter
Throttle Position Sensor
TDC and RPM Reference Sensors
Test these following components before repairing your ECM. And replace these following components if it is required. After you believe the engine control unit is the main problem, you should take steps to repair the ECM.
ECM Repair Cost
ECM repairing is more expensive than you think. ECM repairing average cost $1,500 to $2,000. The ECM repair cost depends on the model of a car. Luxurious car ECM repairs cost way more than commuter cars.
The price of a new ECM can be higher or lower, depending on the shop. Typically a new car engine control module costs you around $900 to 1,700, and labor costs around $100 to $150. The ECM repairing labor cost also depends on the mechanic.
To repair the ECM can take about an hour or two. An experienced car mechanic can repair the ECM within an hour. If there is nothing to clean around the ECM, then it can be quicker.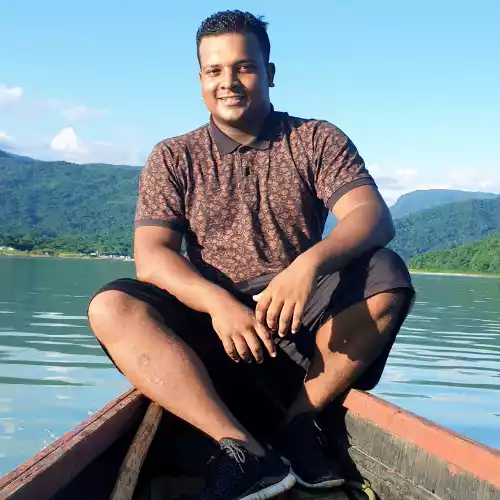 Hey there,
How is it going?
I'm Meraj Sarker. I am a Car Mechanic and a student of Automobile Restoration here in Florida, USA. I've been studying automotive for around 9 years now. So you can rely on my recommendation. For me, studying and getting knowledge about automobile it's really fun and entertaining. I will help you to get solutions for your car through this website. If you need any help let me know.